BIRTHDAY PARTIES:
Call us to schedule your Birthday Party!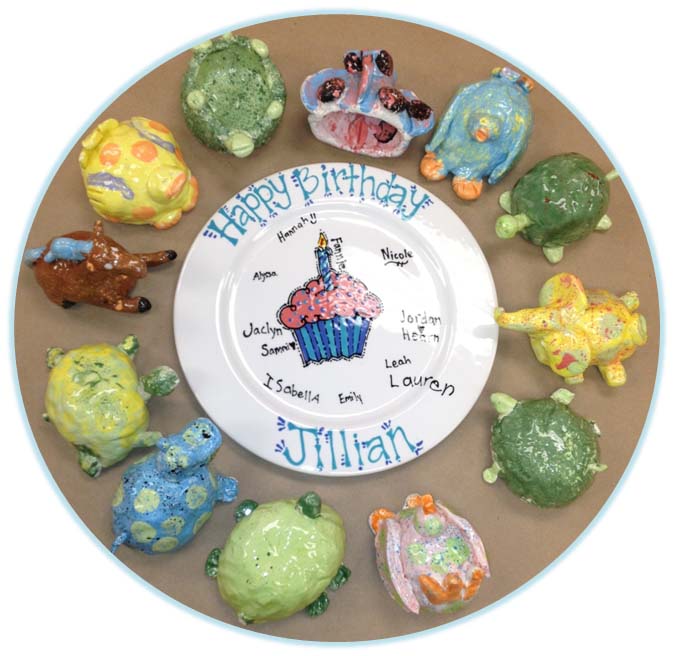 BROCHURE:
Click the link below to view our party packages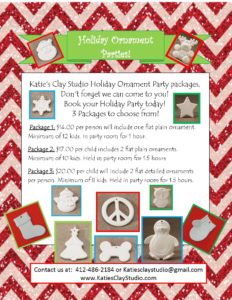 Party Room Rental, ADULT Painting Pottery:
Minimum purchase of $250+tax for up to 2 hours of party time.
$50+tax for each additional hour.
Includes time for painting and food time once done with project. Also a staff member for assistance with painting.  No food available in main studio area. BYOB 
Gratuity is not included in any party packages.
 PLEASE READ!
ALL parties are DROP off parties, please let the parents know that they can do some local shopping and come back after the project is completed for pick up.
For all packages:
Extra parents that are not participating in your party package, you will be charged for. We allow 5 extra people (this includes you and your spouse), that are not participating in the package to be in the room for the event. Once you go over the allotted 5 guest you will be charged

$5.00 per person

. Please plan for this ahead of time.